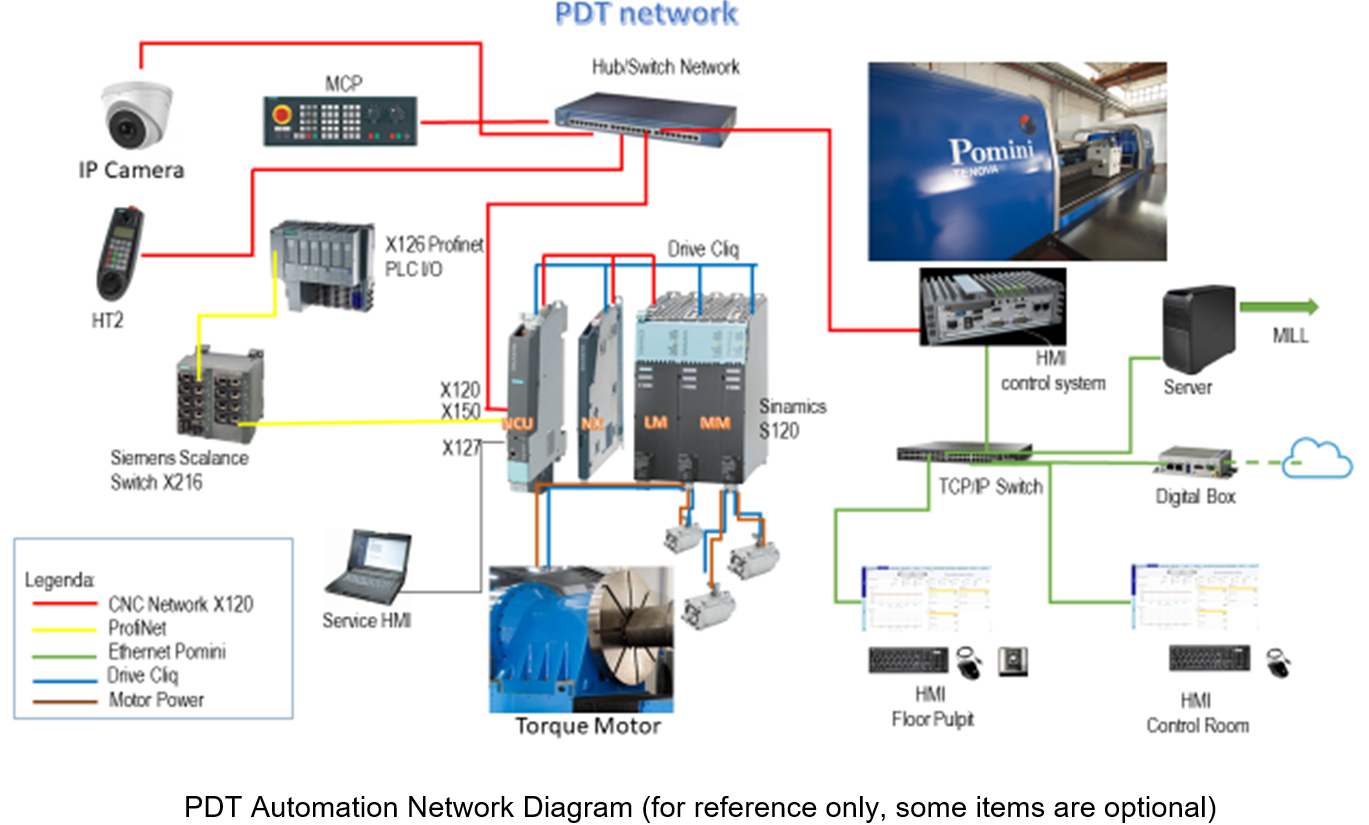 TENOVA POMINI uses Siemens as a supplier of Total Integrated Automation (TIA) System; each element of the automation system is interconnected and exchanges data with all the other elements:

MOTOR DRIVE: to regulate and control the speeds of the electric motors of the axes and spindles to follow the trajectories defined by the Motion Control system;
CNC: handles the movement of the axes and the spindles following a work program by means of which the machine performs the "Texturing Program".
PLC: It is the unit dedicated to check the machine's operating conditions, managing safety and executing commands through the output signals, connected to all the CPUs and to the CNC.
HMI-PC: interface between man and machine and to perform the management and the storage of process data.
DATABASE: where process data, histories and sensor data are collected for quality analysis and machine status monitoring.
LASER CONTROL UNIT: dedicated to the management of the laser source necessary to create the required surface.