How can the Legal Department have an impact on the three dimensions of sustainability? Giorgio Melega, Tenova Chief Legal Officer, explains from his perspective the company's approach to compliance, transparency and… digital transformation.
A technology company like Tenova has to face numerous challenges posed by the mega-trends affecting the metals industry, like sustainability, energy transition, Internet of Things (IoT) and Artificial Intelligence (AI). Its Legal Department is actively involved in this unfolding change and needs to evolve to keep the pace.
A "good cartel" for fair competition
Back in 2017, Tenova joined the Metals Technology Industry (MTI) Anti-Corruption Collective Action Initiative, which aims to provide a forum for members – namely the four metals technology leaders Tenova, Danieli Group, SMS Group and Primetals Technologies – to develop anti-corruption compliance practices and safeguard fair competition in the metals industry, thanks to the support of the Basel Institute on Governance.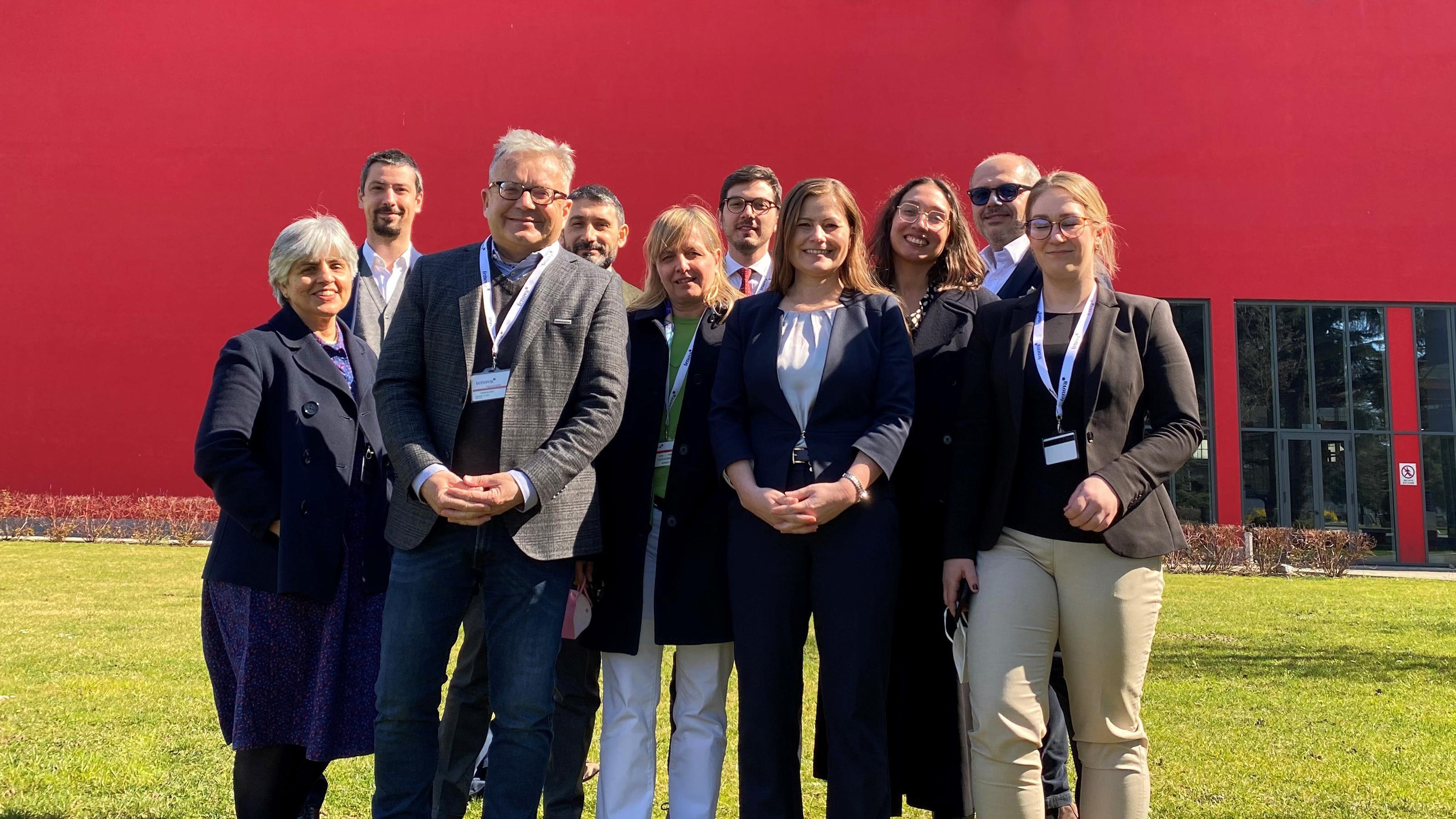 The representatives of the MTI at a meeting in Tenova's Headquarters in Castellanza (Italy).
The MTI has recently launched its new website, presenting the good practice guidance documents developed by the group. These guidelines currently address two key areas particularly sensitive for the sector, i.e. Gifts and Hospitality and Third-party due diligence, defining shared practices and KPIs that should prevent unfair behaviours.
Green
The Legal Department has also an active role in projects relevant for environmental sustainability. In this case, its crucial support consists, on the one hand, in protecting innovations and technologies with an accurate application of intellectual property tools; and, on the other, in facilitating a fruitful collaboration with third parties through balanced agreements to favour idea sharing and initiatives. An example of this support is the recently signed agreement with Snam.
Stories
Internal awareness of legal topics and practices is crucial to nurture a mature culture of ethics and compliance. In Tenova, from the precious collaboration between the Legal and Human Resources Departments several training projects have been carried out with focus on various themes, such as contract negotiation, intellectual property, proper communications etc.
In God we trust…
… all others must bring data. Legal Counsels too. Today's real challenge for legal professionals consists in supporting leaders to navigate the unfamiliar seas of legislations and make informed and aware decisions.
Digital Transformation
Industry 4.0 applications like Industry of Things (IoT) and Artificial Intelligence (AI) are well used in customers' plants for important activities like predictive maintenance and scrap management. The Legal Department has the ambition to adopt the same technologies to improve its processes and analysis.