From an internship, over thirty years ago, to the management of R&D activities in HYL, Tenova's competence center for Direct Reduction technology – a key enabler for the decarbonization of metals production. This is the story of Teresa Guerra, R&D Manager.
I am Teresa Guerra, a mother, wife, daughter and chemical engineer that in 2022 is celebrating 33 years in Tenova HYL, a pioneer in direct reduction, designing and supplying advanced DR plants, based in Monterrey, Mexico. I started working as an intern in the Research & Development department, before graduating from Tecnológico de Monterrey. It was only the beginning of an exciting career! After four year spent there, I had the opportunity to "jump" back and forth from Operations and R&D, with a brief experience also in the Commercial area.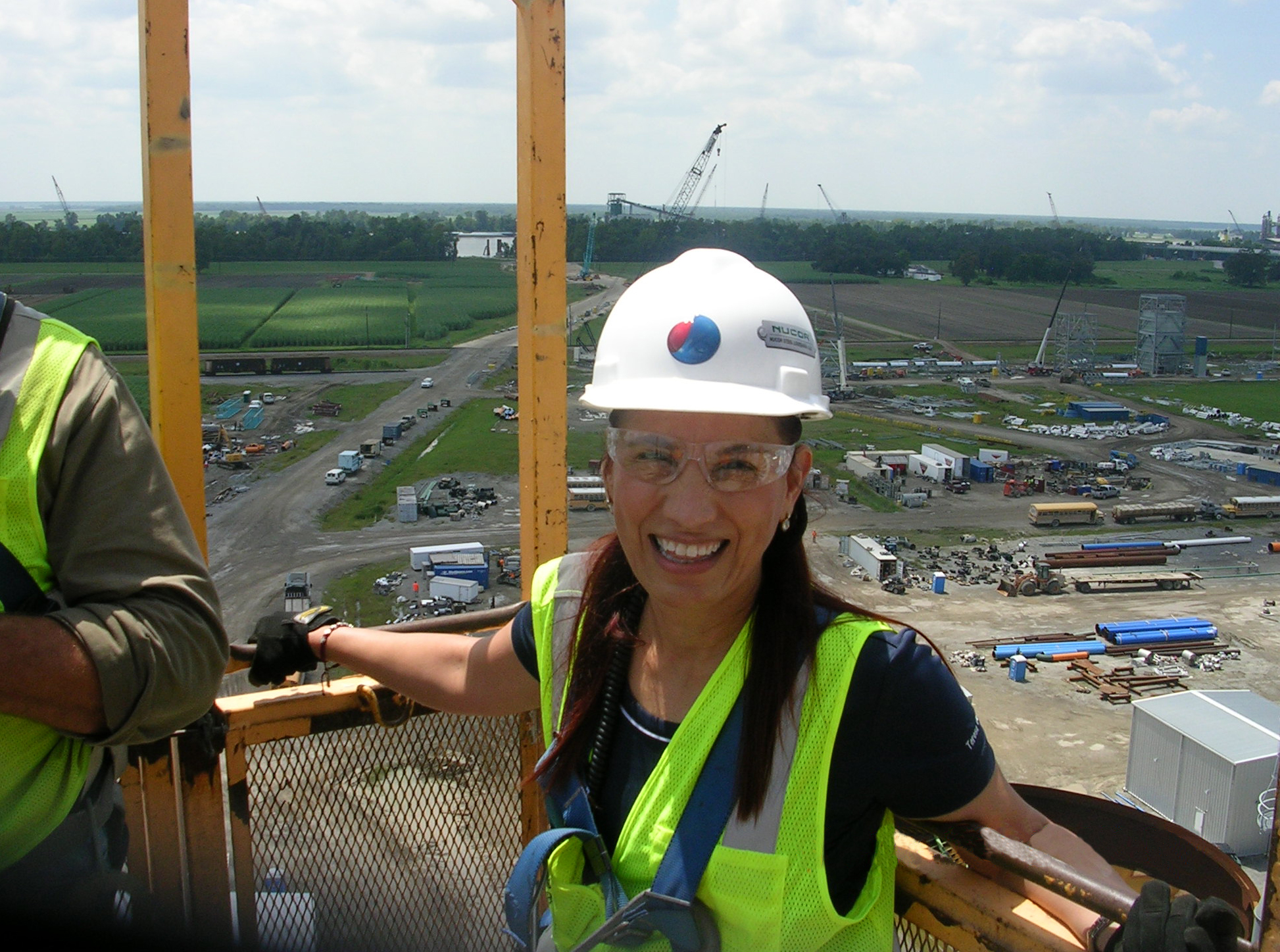 Playing an active role in innovation
I have faced many challenges in my career, such as being a young researcher in the team that patented an iron ore coating method that has allowed the HYL technology to boost the production and quality of plants. Later, being the process engineer of the first industrial Zero Reformer (ZR) plant; afterwards, being in charge of the biggest HYL Direct Reduction plant in operation, from the engineering stage up to the start-up.
Tech
Tenova HYL embodies the heritage of more than 60 years of direct reduction (DR) technology development, having pioneered the industry back in 1957 with the first Industrial HYL process plant. The innovative DR technology represents the most advanced state of the art in DR plants design, operation, environmental friendliness and economy. The ENERGIRON ZR process with no external gas reformer provides unmatched flexibility for any reducing gas source in any region, and using the widest range of iron ore feedstock and qualities. ENERGIRON® is the innovative HYL Direct Reduction Technology jointly developed by Tenova and Danieli.
Now, I am the Director of R&D in HYL. As part of my duties, I am responsible of R&D activities and in charge of the Technical Project Managers (TPM's), whose function is to be the project's liaison between client, vendors, partners and our engineering department. R&D is not an easy task when you want to make improvements to a mature technology; however, the use of alternative sources of reducing gases and the use of lower grade ores make us face new brainteasers to solve.
Green
Hydrogen can be used as reducing gas for the ENERGIRON® plants, without any major modification to the original process scheme. In fact, ENERGIRON plants are typically working with an H2/CO ratio in the range of 3÷5, therefore they are designed since the beginning to work with high H2 content. As a matter of fact, Hydrogen has always been the main reducing agent for this technology. Therefore, ENERGIRON is already maximizing the use of this promising energy vector, which further improves the efficiency of the reducing process. Faster reducing kinetics are achieved by using H2 as primary agent, about 5 times as compared to those based on CO. Moreover, this solution allows also to minimize the CO2 emissions, as the by-product of iron ore reduction by CO is CO2, whilst the by-product of reduction by H2 is water. Finally, thanks to the ENERGIRON technology, it's now possible to produce high grade steel in an economic and sustainable way.
Working in Tenova is demanding: we always have to be aware of the changing needs of the market and respond to them in time and quality. This is the challenge and the beauty of working in a technology company. Moreover, as I lead a team of young and result-oriented colleagues, I need to make sure they get the guidance, support and motivation they need to grow and be the future technical leaders of our company in the coming years.