As a supplier of customized and complex industrial furnace systems for metals heat treatment, the daily challenges of Tenova LOI Thermprocess include those of technical communication.
The planning, installation, and commissioning of complex customer-specific plant technology involve many experts from different disciplines who need to maintain continuous communication. These experts have various starting points and perspectives, which are not always easily aligned. Without multidimensional visualization options, a high level of abstraction and imagination is required.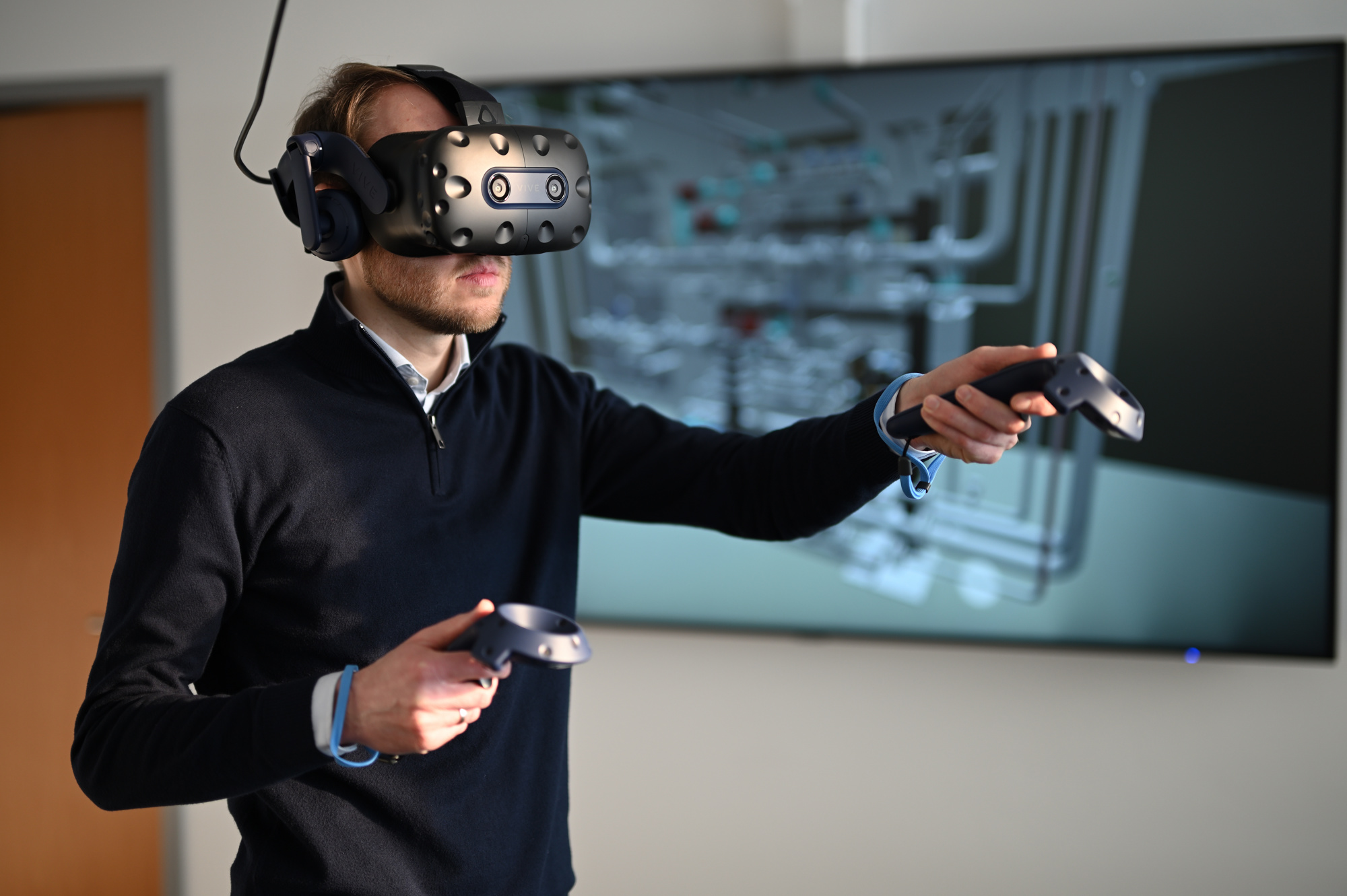 Virtual Reality – Higher Reliability
By using virtual reality (VR) software, we can visualize and experience the plant designs and 3D scans of existing plants in great detail during the early stages of the design process. This immersive visualization makes the complex process easily accessible to all experts involved. The VR software is also a conferencing tool, enabling design review meetings to be held regardless of location.
Each expert is able to discover the equipment, discuss and annotate requirements directly within the virtual plant. This interactive information exchange between different disciplines enhances productivity and minimizes errors. In addition to plant reviews, training sessions, such as maintenance training, can be conducted before the actual installation of the plant. By using VR as the basis of our digital engineering communication, we are well-prepared to address and prevent problems in a timely manner.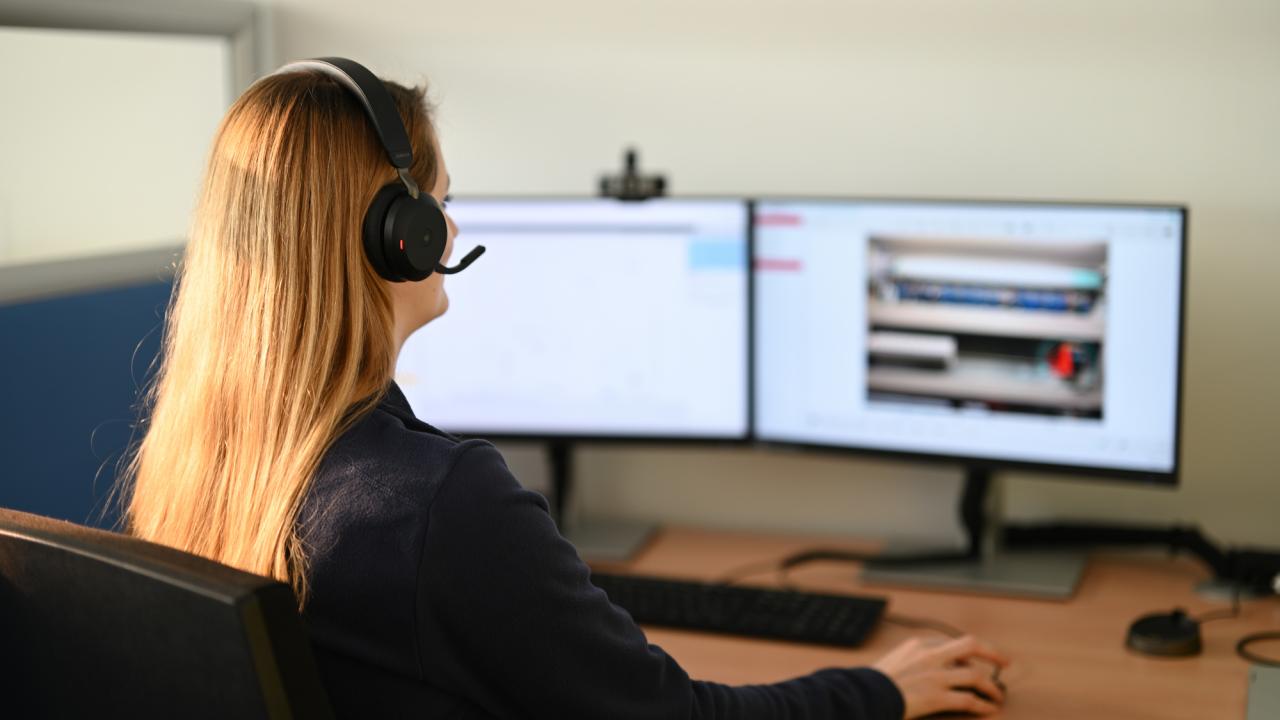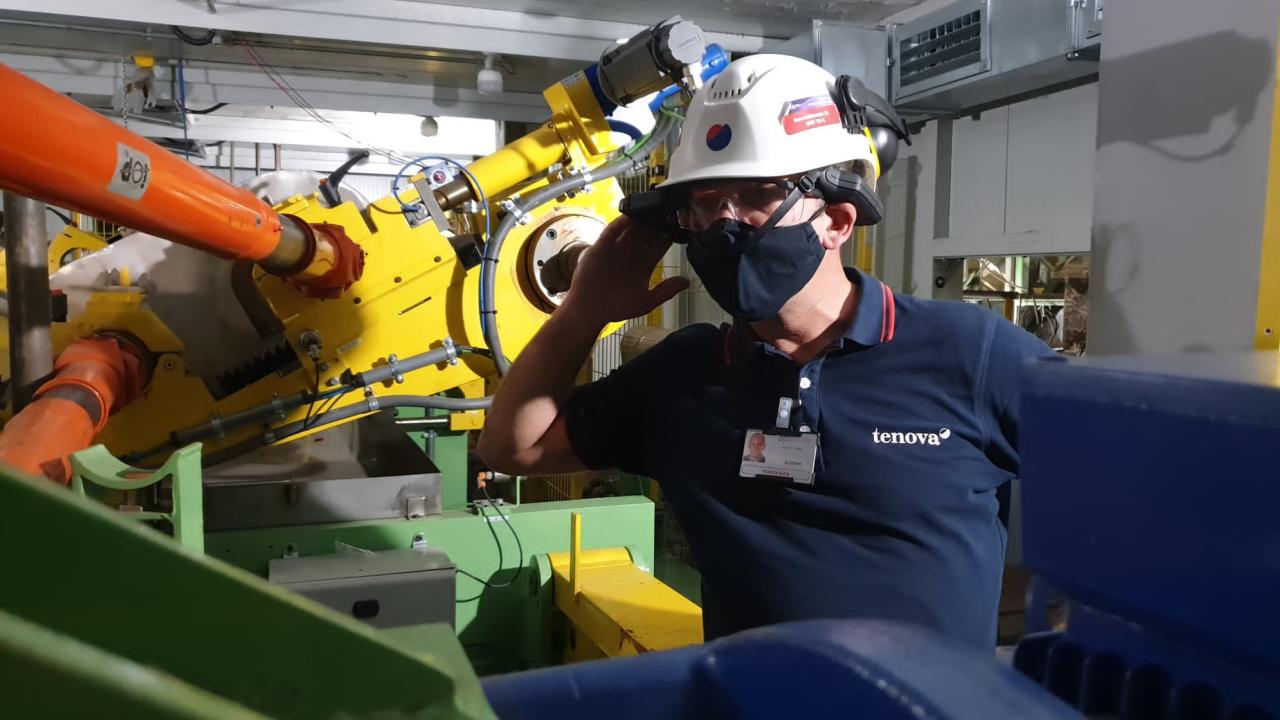 Remote Assistance
Once the plant is partially or fully installed, efficient communication between on-site and remote experts becomes crucial for optimal support. This requires fast, secure, and competent remote support throughout the plant installation and commissioning phases, not just when operational issues arise. We provide a comprehensive concept of remote services: depending on the application or problem at hand, it is possible to establish a connection to the plant via VPN for remote control and/or share the on-site perspective through an audio/video system.
For remote assistance, we offer our own application called "Tenova adVISOR", which can be used on common mobile devices or hands-free smart glasses. Unlike traditional video conference solutions, this virtual viewing tool includes visual annotations and overlays. Leveraging augmented reality (AR) technology significantly improves the efficiency of the expert assistance eliminating the need to rely solely on one-dimensional written or verbal descriptions. Live image annotations allow for direct marking of components and instruments within the augmented reality environment. By projecting instructions and data onto real objects, AR technology places the data into the right context, enabling better assimilation of information and facilitating informed decision-making.
Green
In addition to significantly improving the communication process in terms of time and resources, it is worth mentioning that these solutions also contribute to reducing the ecological footprint. The potential elimination of business travel through location-independent VR meetings or remote assistance sessions also has a positive impact on carbon emissions.
Want to know more?
Get in touch with our experts on the subject