As the world gears towards a net-zero future, Tenova leads the way in devising sustainable, effective and financially-viable technologies critical to the energy transition in which metals play a fundamental role. Drawing on decades of expertise in developing sustainable solutions for the metals industry, our engineers are creating some of the most cutting-edge technologies on the market that are driving the world's decarbonization efforts.
The evidence is clear – human-caused climate change is affecting the weather in every region across the globe, with devastating, cross-cutting consequences. The coming decade will be decisive for decarbonizing our global economy as we strive to half our emissions by 2030 as per the Paris Agreement. At Tenova, we have put the brightest minds together to create technological solutions that help us fight for a common, sustainable future.
According to the most recent IPCC report released last May, "there is a rapidly closing window of opportunity to secure a liveable and sustainable future for all" with "rapid and far-reaching transitions across all sectors and systems becoming necessary." One of these crucial transitions is the energy transition, with metals playing a decisive role as we move from fossil fuels to clean energy production and e-mobility. Tenova already works with a number of the main metals driving the transition and used in largest quantities, like aluminum and steel. Our focus here is on the more niche materials– including cobalt, copper, lithium, nickel, platinum and rare earths – which, although used in smaller amounts, play an equally critical role in the decarbonization of the sector.
The electrification of the planet is already having a ripple effect on the metals and mining sector, that now not only needs to meet the increasing demand for raw materials by diversifying its supply chain, but also to ensure that the ways these materials are extracted and processed are sustainable and affordable.
Tech
Rare-Earth Elements (REE), also called rare earths, are a set of 17 metallic elements which are not commonly found pure in nature. These include the 15 lanthanides in the periodic table, as well as scandium and yttrium. Rare earths are ubiquitous in our daily lives: they are key components in more than 200 products including any piece of modern technology such as mobile phones, electric vehicles, solar panels, wind turbines, and flat-screen monitors. Even though the quantity of rare earths required is small, they are critical to the energy transition.
The term "rare earth" is a misnomer as these metals are not scarce but have been historically complex to isolate. Indeed, their extraction has typically entailed vast amounts of energy and water, leading to high emissions and environmental impact. As demand for these materials grows rapidly and the market shifts from China, which currently dominates global production, Tenova's engineers are working hard at developing extraction solutions that are sustainable and help decarbonize our planet. A prototype technology is about to be commissioned.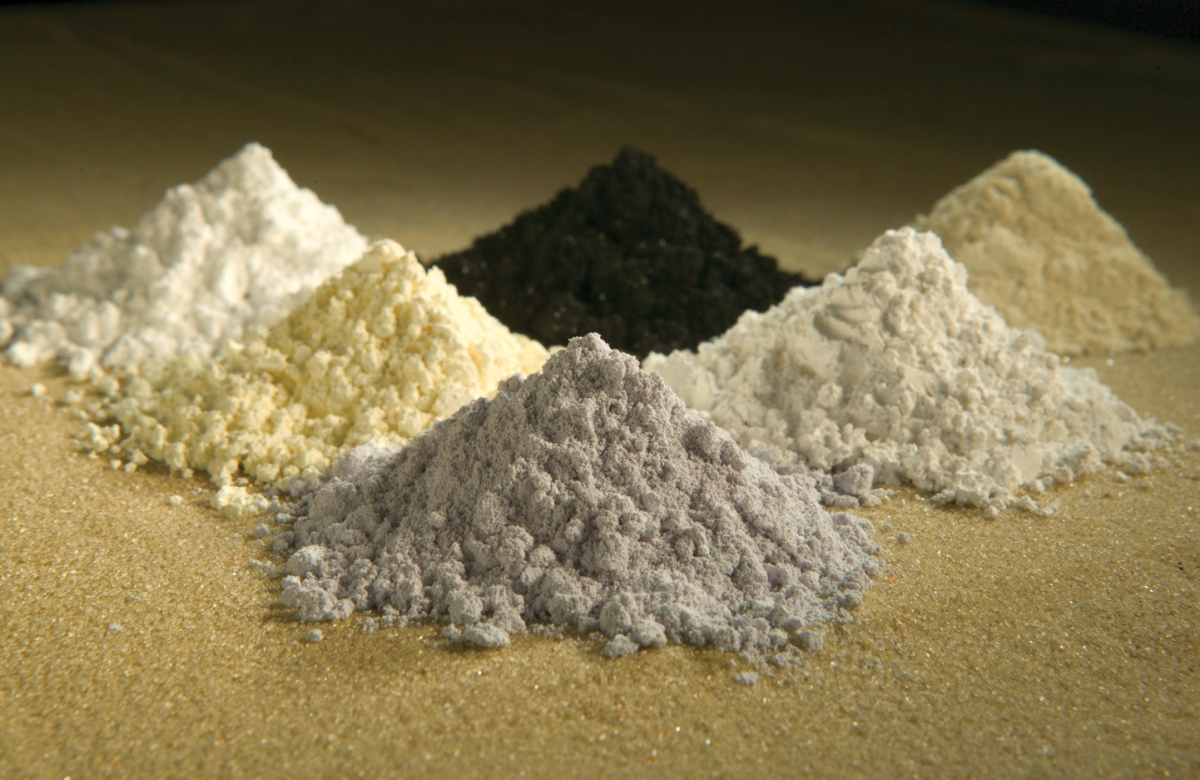 The Tenova advantage
In many ways, this is an extremely exciting moment for our industry. At Tenova, we are in the unique position to be able to draw on decades of knowledge to step up to this unprecedented task. The role of the engineer resembles that of an inventor, as we study and uncover new ways to produce the key enablers of this transition out of metal ores or out of waste – the so-called technospheric mining (mining not from natural deposits but from technological waste deposits). We are already developing a number of novel solutions - the recycling of lithium and other metals from batteries is just one of many examples. This crucial technology will effectively close the loop from end-of-life batteries to new battery production, ensuring an exceptionally low CO2 footprint for key metals.
Green
Although a major component in the transition towards sustainable energy, lithium has been dogged by environmental concerns because its main methods of extraction – brine and hard rock mining – have damaging consequences on the environment. Drawing on our expertise, our two lithium recycling technologies close the loop from end-of-life batteries to new battery production, also allowing us to obtain cobalt, nickel, and manganese in the process. The technologies guarantee an exceptionally low CO2 footprint for these strategic metals, and, when used for the production of new battery materials, can reduce their impact by about 25% compared to the use of virgin metals. This is a great example of one of the pillars of the circular economy - technospheric mining - which is increasingly becoming an important form of mining.
Tech
Tenova Advanced Technologies (TAT), based in Yokneam, Israel, has developed a novel process for the recovery and production of lithium which can optimize the hydrometallurgical recycling process. The process includes lithium solvent extraction (LiSX™) and lithium electrolysis (LiEL™). These advances were only possible thanks to TAT's extensive experience in hydrometallurgy and project-specific process technologies.
LiSX™ process for recovery of lithium into solution utilizing a proprietary solvent extraction process
LiEL™ process for conversion of the Li₂SO₄ solution into LiOH solution using electrolysis
TAT is now working with the leading battery producer BASF for its battery recycling prototype plant in Germany. The recycling process will demonstrate efficient metal recovery and production of lithium salts based on solvent extraction, and startup is scheduled for the end of the year. This is the evolution of the know-how and competencies Tenova has grown in the field of primary lithium production from brine.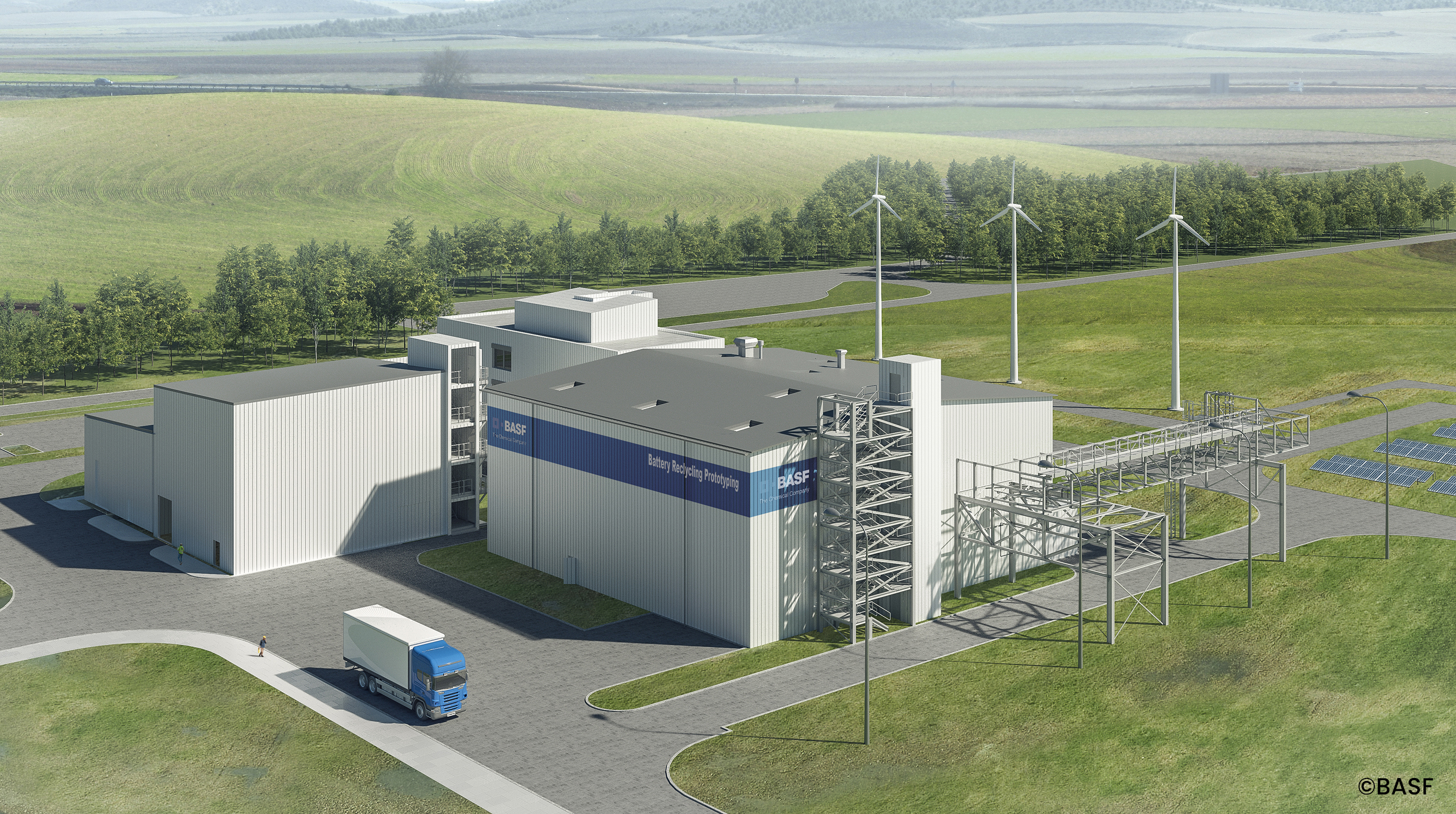 The hundreds of leading scientists who have worked on the lPCC report have issued this stark warning: "The choices and actions implemented in this decade will have impacts now and for thousands of years." At Tenova, we are proud to be playing a pivotal role in devising sustainable, effective and financially-viable technologies that will enable the energy transition so that we can all have a liveable climate.
Tech
Tenova is active in a number of other energy transition metals. For example, we are currently involved in various projects for the production of battery grade nickel with high sulphur content. In the PGM (Platinum Group Metals) sphere, we have just completed the revamping of a big platinum smelter at Sibanye Stillwater. These metals can also be recovered from auto catalysts and Tenova is a leader in the supply of furnaces for the smelting of spent auto catalyst components.
In copper alloys, Tenova Pyromet has provided engineering for the successful revamping of a flash smelter in Australia for BHP, while in the Democratic Republic of Congo, we are involved in the supply of a large copper smelter for Kamoa Copper. Both are large rectangular furnaces.
In the silicon metal sphere, Tenova is currently designing the most modern and efficient silicon metal plant in the USA.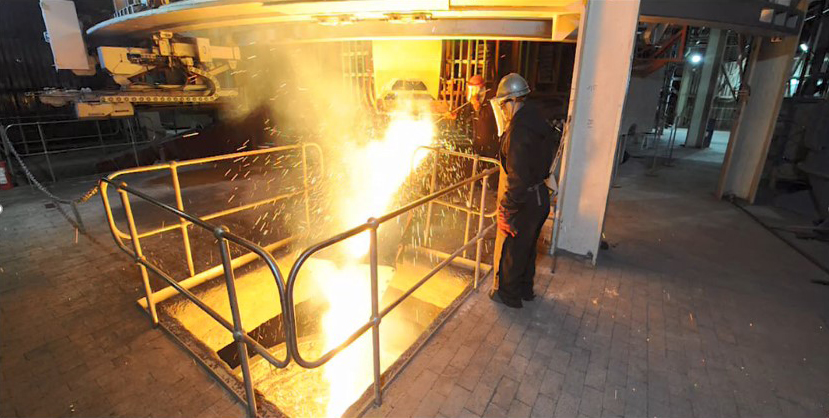 Want to know more?
Get in touch with our experts on the subject