TenovaLAB is an innovative testing facility for the development of highly efficient and low-emission combustion systems. Located at Tenova's Castellanza HQ, this pioneering lab features four versatile furnaces that reproduce reheating and heat treatment furnace operating conditions, integrated with Industry 4.0 concepts and automation to significantly reduce emissions. Together with our partners and stakeholders, we are determined to advance the decarbonization of our sector.
In an increasingly fraught moment for our planet, it is even more crucial to rethink our current economic and production models. The metals sector, which operates in a highly competitive and fragmented market, contributes between 7 and 9% to total global emissions. As the climate crisis grows in urgency, here at Tenova we believe it is our duty to develop sustainable technological solutions which are also sufficiently flexible to adapt to the much-needed energy transition.
Developing new, low carbon combustion systems is a key first step in the decarbonization of our sector. It is against this background that we created TenovaLAB, an innovative testing facility for the development of highly efficient and low-emission combustion systems. Based at our Castellanza headquarters, TenovaLAB reproduces industrial furnaces operating conditions, while integrating automation and digital technologies to combustion systems in order to reduce fuel consumption, CO2 and NOx emissions.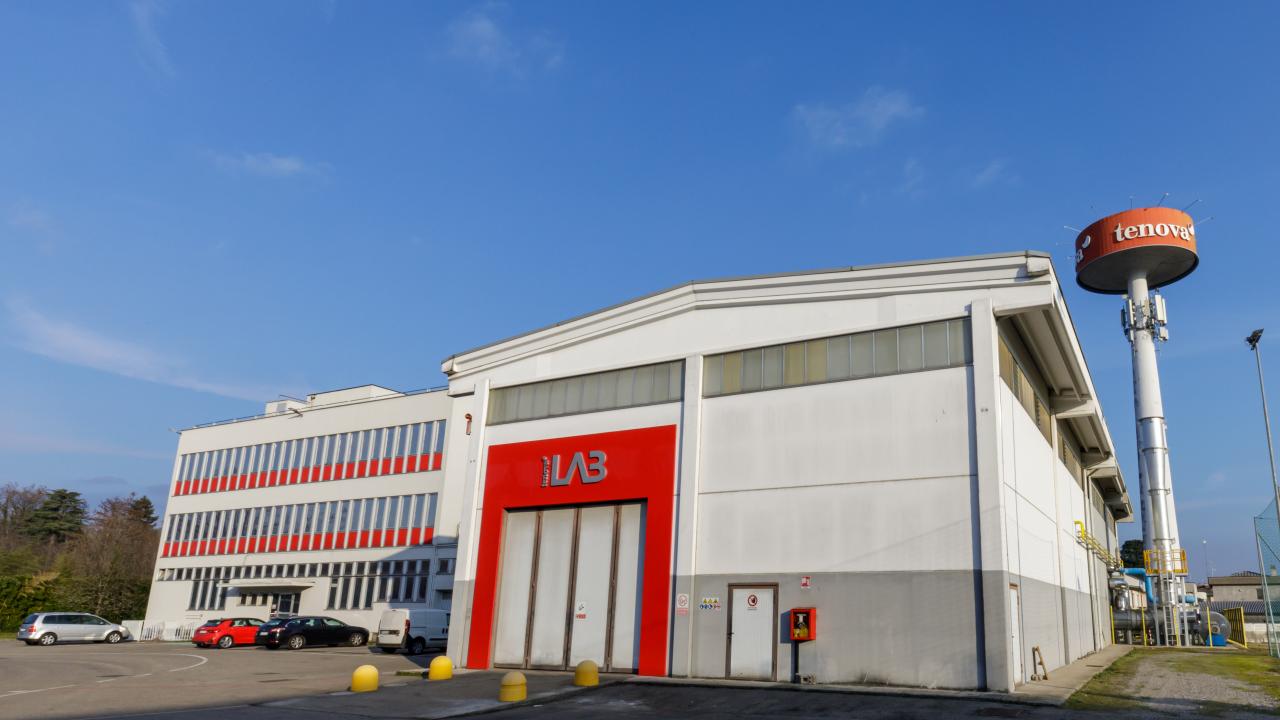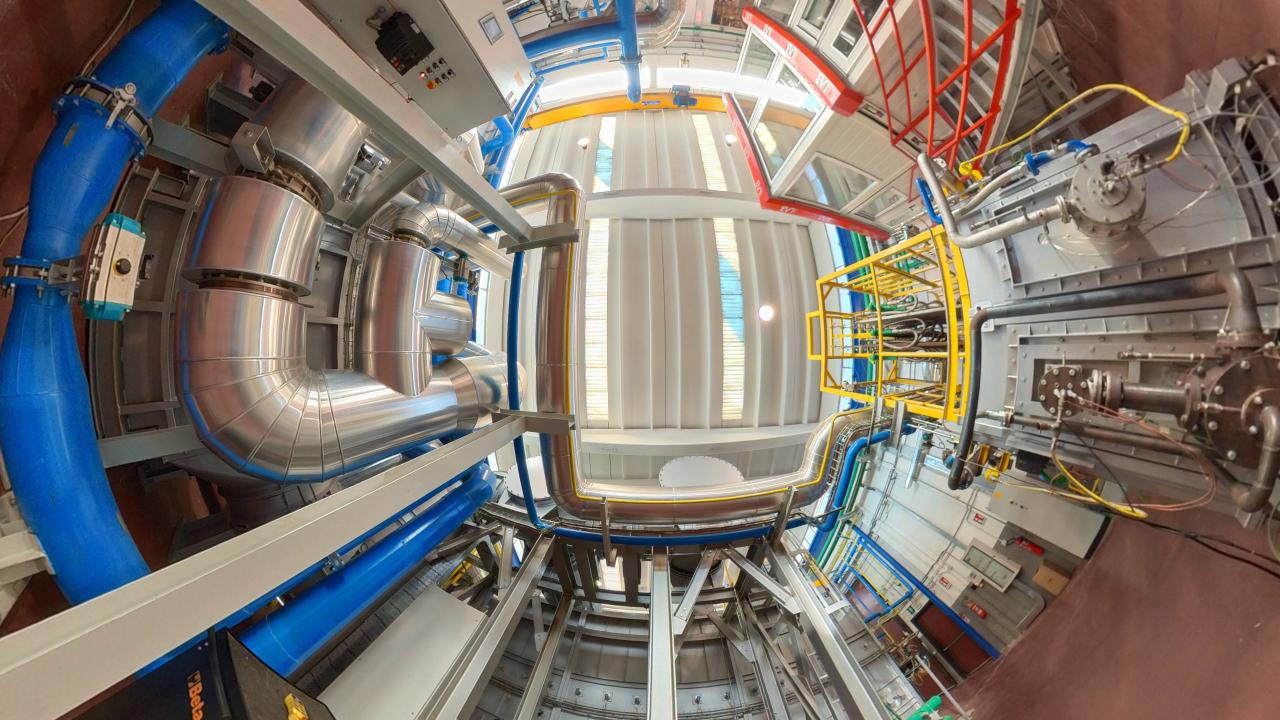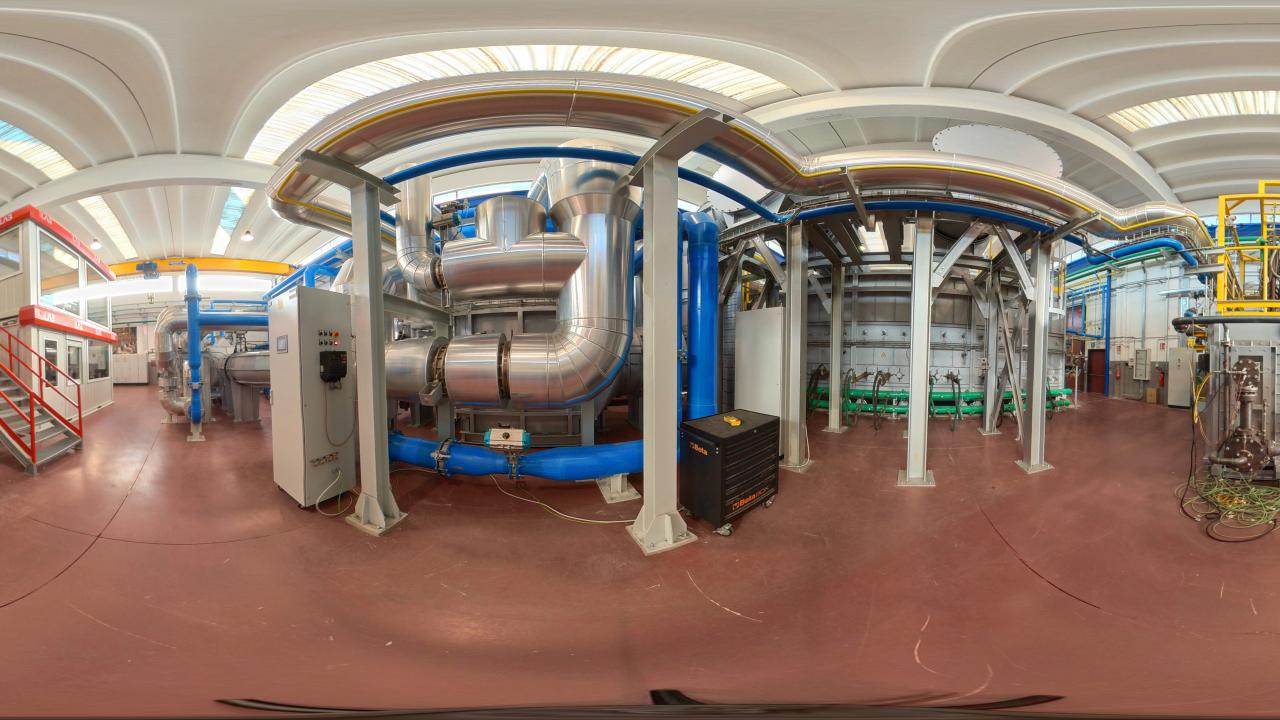 Combustion 4.0
Launched in March 2023, TenovaLAB features four furnaces with varying characteristics so that we are able to test burners with a wide range of power: from the smallest self-recuperative burners of 30 kW to big conventional or regenerative free flame burners with a maximum power of 3 MW. Therefore, it makes it possible for us to test burners on a real scale. The furnaces are designed to simulate the atmosphere and the operating conditions of industrial plants, offering valuable insights about the final performance of the equipment, reducing technology risk.
From the outset, Industry 4.0 concepts have been central to the development of TenovaLAB: any component can be connected to Tenova Digital Platform by IoT sensors, allowing us to accurately measure the furnaces' performance and strictly controlling the process parameters through fully automated control systems. All the experimental data collected during these tests are stored on Tenova Cloud Platform so it can be easily reviewed and analyzed. We have also developed SmartBurners, that integrate sensors and collecting data and KPIs through our digital solutions. This means we can reduce maintenance downtimes and increase consistency throughout the combustion system's performance – a win for our customers and stakeholders alike.
Our HydrogenReady Innovation
At Tenova, we pride ourselves on being future-ready. Our current plans foresee an expansion of the existing combustion systems by integrating green hydrogen firing to demonstrate our newly developed HydrogenReady flameless combustion technology. We know that the first step towards decarbonization must be taken by increasing the efficiency of steel plants and for this reason, regenerative burners play a fundamental role in this technological challenge. To this respect, Tenova TRGX burners have been tested and optimized for hydrogen combustion, showing comparable results in both efficiency and NOx emissions with respect to natural gas firing, while potentially zeroing CO2 emissions.
We are also testing variable fuel mixtures and water electrolysis systems by interconnecting new equipment to our existing test furnaces and to the photovoltaic roofing at our headquarters. Thus, TenovaLAB becomes a demonstration site for the whole value chain of hydrogen as fuel for high temperature processes, including our reheating and heat treatment furnaces, processing lines and annealing shops.
TenovaLAB is not only an infrastructure for the research and development of innovative combustion technologies, but an asset we intend to share with our customers and technology partners. We believe that the very best results in metals processing can only be achieved by working together with our suppliers and stakeholders. TenovaLAB is our shared playground for making future leaps forward, as we strive to make a sustainable world a reality.
Green
Tenova's TRGX Flameless Regenerative Burners represent the most advanced solution in industrial burners. They combine flameless combustion with regenerative technology, providing state-of-the-art performance in terms of both excellent combustion efficiency and the reduction of CO2 and NOx emissions.
The main advantage of using regenerative burners is the high temperature of the combustion air which is preheated inside the burner using the heat of 80-85% of exhaust gases. This leads to an 8-12% reduction in specific fuel consumption compared to a classic burner with preheated air from a central recuperator. For this reason, they are considered the best solution for reducing operating costs regardless of fuel type used, whether of fossil or renewable origin.
These versatile and innovative burners are able to operate with oxygen-enriched combustion air as well as hydrogen:
Operating with oxy-enriched combustion air, the TRGX Burners further increase combustion efficiency while always keeping low NOx emissions. With 29% oxygen, these burners allow to reduce fuel consumption and CO2 by 20% with respect to traditional combustion systems.
When using regenerative hydrogen combustion, the burners can achieve an efficiency of about 85% and NOx emissions below 90 mg per normal cubic meter.
TenovaLAB Virtual Tour
Scan the QR code with your mobile device, move the screen for a 360-degree view at any point along your walk, click on the "hot points" to go deeper in the tour and enjoy the augmented reality experience!

Want to know more?
Get in touch with our experts on the subject